What is a payslip?
Payslip is one of many common terms used by HR management. A payslip is a piece of document that employees should get every payday. The document informs their entire earnings, deduction like tax, or any reimbursement. Payslip may also inform other related information such as the amount of leave used by employees or overtime.
Whether it's your first payslip or if you've been working for years, it's nevertheless necessary to understand how your pay is worked out. Your payslip carries important information, which includes your gross and net pay. It's vital to recognize your payslip and make sure you're being paid the proper amount.
Issuing payslips may seem like more work for businesses and Human Resources departments. However, by breaking down their employees' salaries in a payslip, employers can give employees a sense of security and assurance of being paid fairly. This may translate into more trust and confidence in their employers such that the employees would want to continue working with their employers. Since all the important monetary information relating to the employee's salaries and benefits is stated clearly in the payslip, employers may also receive fewer salary complaints from employees, or be able to resolve such complaints quicker.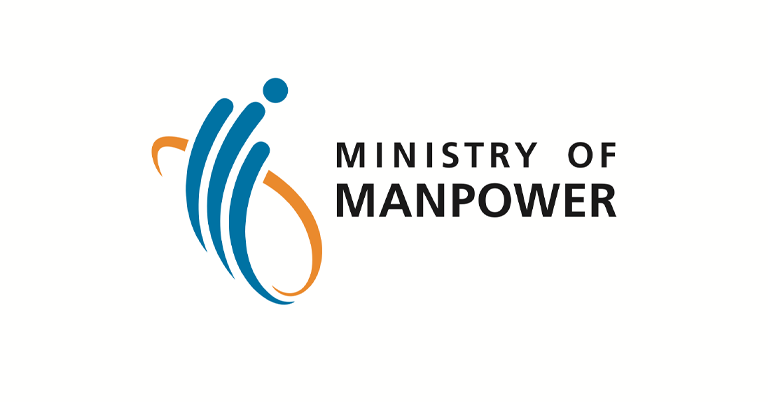 MOM Itemised Payslip
As business owners are well aware by now, From 1 April 2016 Singapore's Ministry of Manpower (MOM) made itemized payslips mandatory to avoid future payroll disputes with a company and its employees. The payslip must list every detail from basic salary to transport claims, CPF deductions, and overtime pay. This way payslip will benefit employees and increases transparency within businesses.
MOM required employers to give payslips together with payments to the employee. If the employers are unable to give it together, it must be given within three working days of payment. And if the case of termination or dismissal the payslip must be given together with the outstanding salary.
Ministry of Manpower also stated that pay slips must include the items below, unless an item is not applicable. For example, if overtime pay does not apply to you, your pay slip need not include items 9 to 11. If payments are made more than once a month, employers can consolidate pay slips. The consolidated pay slip must contain details of all payments made since the last pay slip.
| | |
| --- | --- |
| Number | Item description |
| 1 | Full name of employer. |
| 2 | Full name of employee. |
| 3 | Date of payment (or dates, if the pay slips consolidates multiple payments). |
| 4 | Basic salary For hourly, daily or piece-rated workers, indicate all of the following: Basic rate of pay, e.g. $X per hour. Total number of hours or days worked or pieces produced. |
| 5 | Start and end date of salary period. |
| 6 | Allowances paid for salary period, such as: All fixed allowances, e.g. transport. All ad-hoc allowances, e.g. one-off uniform allowance. |
| 7 | Any other additional payment for each salary period, such as: Bonuses Rest day pay Public holiday pay |
| 8 | Deductions made for each salary period, such as: All fixed deductions (e.g. employee's CPF contribution). All ad-hoc deductions (e.g. deductions for no-pay leave, absence from work). |
| 9 | Overtime hours worked. |
| 10 | Overtime pay. |
| 11 | Start and end date of overtime payment period (if different from item 5 start and end date of salary period). |
| 12 | Net salary paid in total. |
Other than that, employers are also required to keep a record of all pay slips issued, either in soft or hard copy for current employees' latest two years and for ex-employee Last two years, to be kept for one year after the employee leaves employment.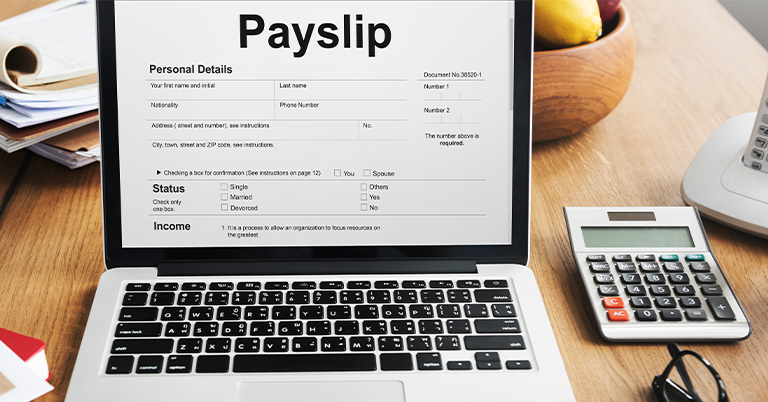 Benefit of E-Payslip
Traditionally, a company would issue a paper itemized payslip on a weekly or monthly basis depending on the payroll cycle. However, as technology has evolved, electronic or digital payslips are now very often the standard rather than the exception. There are many benefits for both company and employee to using e-payslip rather than physical paper payslip, but in general, we summarize the top 5 benefits of using electronic payslip.
1. Secured Employee Data
A physical payslip is usually issued in form of printed paper and manually distributed or sent out to the home address. The physical copy might get lost, damaged, or even distributed to the wrong employee.
With a digital payslip, the distribution is more secured because each employee will have their unique information such as username and passwords or personal email to receive the payslip.
2. Cost Savings
With E-Payslips companies can just send their payslip to the employee through email or apps. Therefore, without printing or sending any physical form of payslip company won't need to spend a lot on paper and ink costs and can save a lot of budgets.
3. Increase Productivity
Imagine having thousands of employees and every month you need to prepare and separate your employees' paper payslips. It would take a lot of time to process the payroll and payslip distribution process in physical form. E-payslip eliminates the required work time to process payslip distribution by more than half!
4. Easier Way to distribute
Nowadays, the company has a lot of ways to distribute e-payslip to their employee, the most common way is through e-mail attachment. Although some companies with HR Software prefer the simple way of using mobile apps or mobile web. Whatever the option is, distributing the payslip digitally is still a much easier way compared to distributing it physically with paper and post.
5. Centralized Employee Data Management
Using a digital or electronic payslip means no more paper cabinet which takes a lot of space, you can simply store it in one folder on your office computer or cloud storage. Makes it more centralized to track and manage any data you need.
Template for MOM Itemised Payslips
Helping the starting company who wants to issue itemized payslips, MOM also provides a blank payslip sample form which you can download here. If you are interested in applying a centralized and automated E-payslip you can also use HRMLabs e-payslip feature which is integrated with payroll, leave, etc. Feel free to contact our team here for a free demo booking or consultation