Employee Tracking
with Time Attendance System
Easy to monitor your employees' attendance, work pattern, and overtime hours. Sync attendance to payroll with time attendance system Singapore!
We reduce time and cost spent on attendance tracking. Our proprietary solution enables onsite check-in/out, manage employee schedule, track overtime, and more.
You can now monitor timesheet records without the hassle and no longer paper required. See who's clocked in and out in real-time. Track working hours seamlessly in a daily, weekly, and even monthly. Great tool with advanced features that bring ease to manage the employee attendance. 
Sync Timesheet to Payroll
Thanks to this great tool that transform manual ways of calculate working hours into an automated processing. Enjoy the accurate employee times that are transferred seamlessly to payroll just in several clicks away. No more wasted time and errors on manual input of payroll instructions.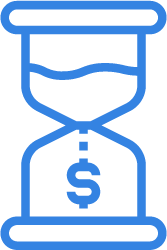 Our system will help you stay compliance to the MOM's overtime regulations. Get the alert when the regulation is violated, know easily who is working overtime hours, how many hours have worked, and how many time off was taken during a given period.
Now manage employee scheduling can be more effective and as easily as one click away. Build an entire schedule just in minutes, handling swapping shift, taking leave and medical leave has no longer makes headache.

Employees can do check-in or check-out with mobile app  which takes their photos, time, and location to avoid any misuse of  attendance taking. 
Automatically compile the list of latecomers, early comers, absentees, and overtime. Makes it easy for you to track the dynamic working hours.
Create list of plan or shift to manage and track each employee working hours, work pattern, and schedule.

Enjoy the variety of check-in methods with different devices that can be used by your employee, whether it's via tablet, mobile app, or biometric.
Track employee schedule work pattern, and working hours, then receive notification for overwork employee.
Tracking attendance never been this easy
Contact us and capture the opportunity to scale your business.
Why people choose HRMLABS
Eliminate paper work and automate the entire process.
Stay updated with Government Compliance, Taxes, and Employment rules.
Simple, intuitive, and ease of use
The user-friendly system enables anyone to use the system and love it.