Performance Appraisal System
Helps your company to set company goal through a result-driven workforce with HRMLABS Performance Appraisal System
Delivering an Effective Performance Review
HRMLABS Performance Appraisal System is designed to be economical and less time consuming to bring maximum benefits.
Thorough Performance Review
Performance appraisal system lets you to set up goals, track goals, and get insight into each employee performance.
A performance review software that can be accessed from anywhere to get the work done.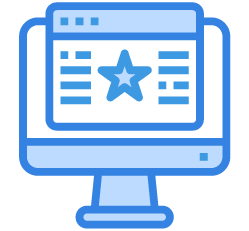 Adjust With Business Needs
Lets you streamline performance management process by setting the assessment based on your business needs.
Instead of a stand alone software, hrmlabs performance appraisal is integrated with other HR tools in hrmlabs system, such as employee management and payroll.


Performance Appraisal Features

Easily create assessment form in 1,2, 3 steps, based on your business needs.
A system that lets you set assessment date and set the due for the last review to be submitted.

See the complete and incomplete review, and get the review result right away from one system
Automating Your Performance Appraisal Now!
Make this process simpler and useful for everyone.
Why people choose HRMLABS
Eliminate paper work and automate the entire process.
Stay updated with Government Compliance, Taxes, and Employment rules.
Simple, intuitive, and ease of use
The user-friendly system enables anyone to use the system and love it.