HRMLABS through our partner has been participating in HP Roadshow that take place on February 27-28, 2019 at Tanjong Pagar Centre.
By participating in this roadshow, it's a great opportunity to showcase our product which support the digital transformation as part of the Smart Nation effort and we hope to escalate and strengthen our product and brand awareness to the exhibition visitors and participants through a face-to-face conversation.
In addition, the opportunity to join in the exhibition enables us to reach our audience and our potentials, and helping them to know more about HRMLABS and how its automation technology helps the company process to be more efficient.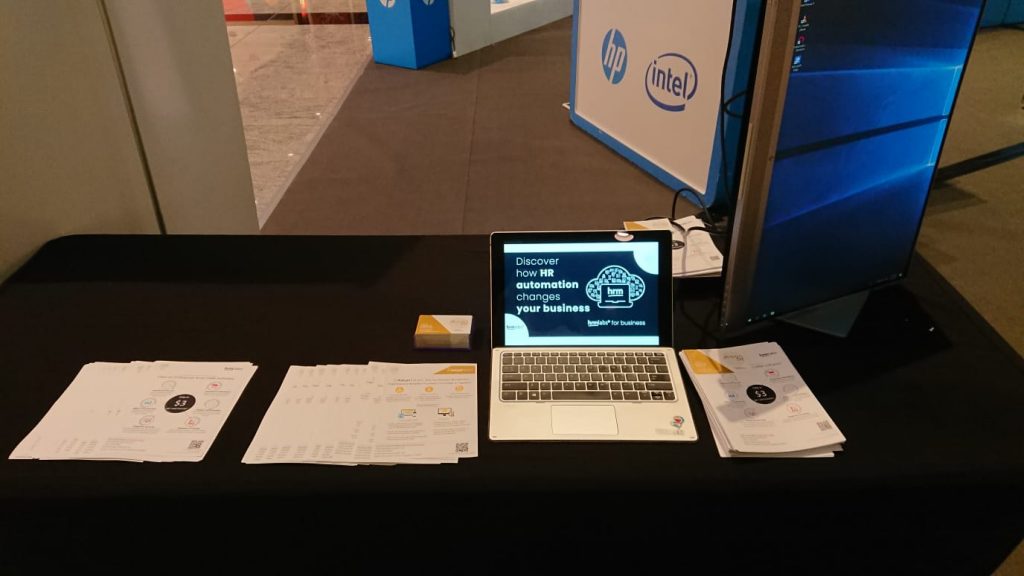 In the recent years, the digital transformation has been the highlight in many industry as we gone through the effort to get a better living with technology. This is the effort to change the manual, costly process into a mobile and cloud-based platform.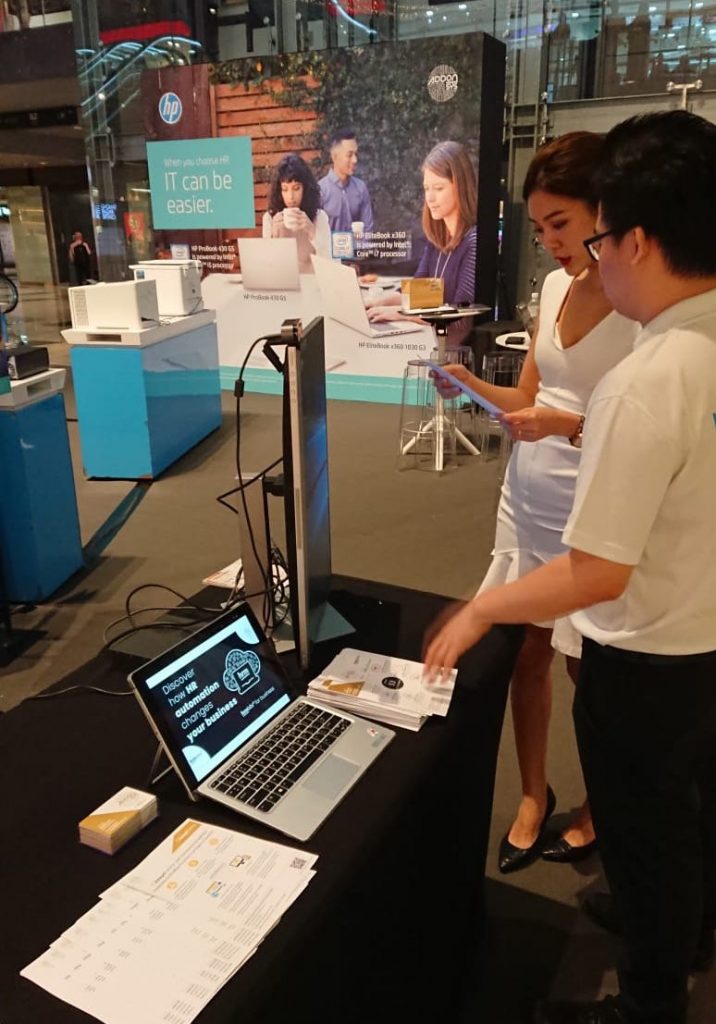 HRMLABS automates human resource management process for Small-Medium Enterprises (SMEs) in specific industry. The solution aims to digitalise the manual driven process flow of having heavy administrative data with the ease of access and centralising the information through cloud servicing. Enables company to cut the long administration process and have them simplified from employee data record, attendance taking, payslip release, leave management, even inventory management.
As such, it gives the industries an added advantage to build on their efficiencies especially remotely checking and controlling their company data.
The solution enables more effective way to track on your manpower's attendance. Employees can do their attendance via mobile check-in and check-out in the registered workplace and it will automatically recorded in the system. Manager only need to log into the system to update the employee attendance across the working sites without the need of reach out to the site. Our future-ready solution allows you to monitor shortage or over deploy of employees in each location. This is a way where you can capitalise on your resources through a central location.
Our payroll solution, unlike any other payroll solutions that only partially solve the payment automation, we aim to automate the entire process flow from attendance taking to eventually payslip release through one solution. The solution is seamless for many users to ease their manual processing through paper and pen. On top of it, the solution created a one-stop platform which allows Small-Medium Enterprise (SMEs) owners to manage their business as easily as one click away.
At HRMLABS, we aim to be the standard of human resource management system for companies. So, contact us and find out more about what we can do together to scale up your business.