The holiday season is just around the corner, and as the festivities begin, HR teams need to brace themselves for the impact on the workforce. While this season brings excitement and joy, it also brings increased stress, employee burnout, and staffing shortages due to pent-up vacation time from the pandemic.The pandemic has increased the risk of burnout by 52%, making it crucial for organizations to prioritize employee well-being and positivity.
As the pandemic continues to impact our daily lives, HR teams need to be proactive in supporting their staff during this busy time of year. Not only are employees likely to face burnout and mental health challenges, but many may also be juggling family commitments and holiday travel. Additionally, with many employees carrying over vacation time from last year, staffing shortages could become a concern. To ensure a happy and healthy holiday season for all, HR teams must prioritize self-care, communication, and employee appreciation.
In this article, we'll explore some essential HR tips to help your organization navigate the holiday season successfully.
What should be prepared
Emphasizing self-care to avoid burnout
The holiday season can be stressful, and many employees are already at risk of burnout due to the pandemic. HR teams need to remind employees to prioritize self-care, such as getting enough sleep and exercise, and eating well.
Remember that the holidays don't need to be perfect – what matters is spending time with loved ones.
Focus on Employees as People First
Create and support a culture of belongingness and safety for employees during this stressful time of year. Celebrate their successes and promote resources for health and wellbeing.
Communicate Time Off Policies
Proactively remind employees of company time-off policies, such as how to request time off, the need to request early to ensure team coverage, and any rollover caps that may apply to paid time off balances.
Watch for Employee Burnout
With the holidays requiring more demand at home and work, staff burnout is a risk. HR teams need to monitor employee well-being and offer support as needed.Stay close to your staff and support them as needed. HR teams need to monitor employee well-being and offer support as needed.
Bring Good Tidings of Diversity, Equity, and Inclusion
Celebrate the various ways the holiday season is celebrated and empower your teams to educate others on their individual cultures, norms, and traditions.
Beware the Stacked Paid Time Off
With many employees carrying over vacation time from last year, it's important to be selective in determining who will take time off and when to avoid staffing shortages.
Aware of the "paid time off pile-up" due to employees carrying over time from last year that they have been eagerly waiting to use. They need to be selective in determining who will take time off and when to ensure they aren't understaffed during the holiday season.
Prioritize Holiday Retention
Through Recognition: Boost morale and engagement through rewards and recognition. Find creative ways to thank your teams for a job well-done and inspire them to do more.
Guide Executives in Employee Appreciation
The holiday season is an excellent opportunity for senior executives and CEOs to communicate their appreciation for the hard work and great results the team delivered throughout the year. HR teams can help guide executives in how and when to communicate these messages to employees.
Prepare With The Right Tool and Strategy
You can prepare for the holiday season even better by using the right tool and implementing a good strategy. Using Human Management Resource Management (HRM) and Payroll System HRMLabs can be the perfect solution for that.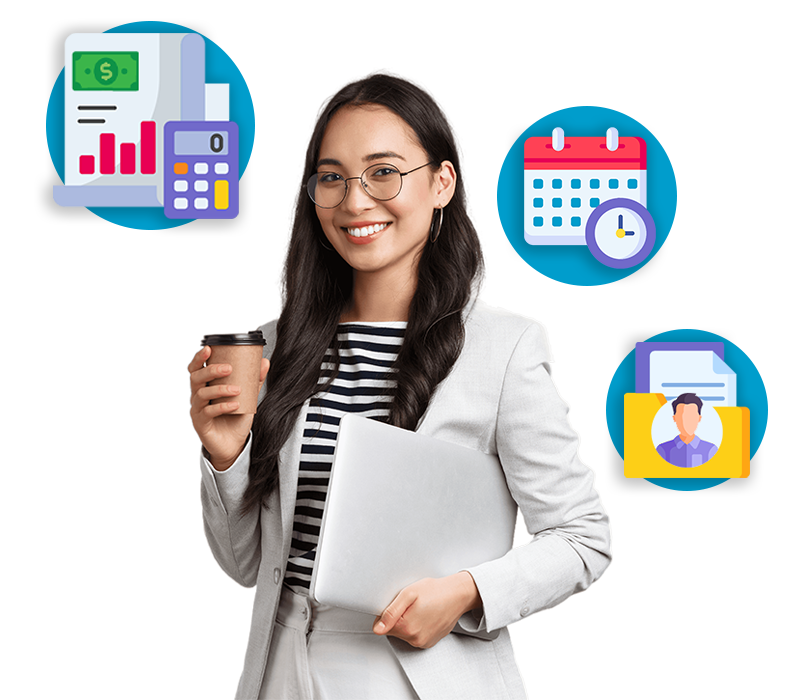 As a cloud-based HR and Payroll Management System company that also provides outsourcing services, HRMLabs can offer solutions to businesses in Singapore that may be impacted by public holidays and their effect on the workforce. Here are some ways in which HRMLabs can be relevant:
Streamlining HR and Payroll Processes
During public holidays, there may be changes to work schedules and shifts, which can impact the calculation of employee pay and benefits. HRMLabs can provide a cloud-based system that automates HR and payroll processes, ensuring accurate and timely payments to employees. This can help businesses stay compliant with employment regulations and minimize disruptions to work schedules.
Facilitating Flexible Work Arrangements
With the trend towards more flexible work arrangements in Singapore, HRMLabs can provide solutions that enable remote work and telecommuting. This can help businesses continue operations during public holidays and minimize disruptions to the workforce.
Supporting Outsourcing of HR and Payroll
Some businesses may choose to outsource their HR and payroll processes to third-party providers, such as HRMLabs, to save time and resources. During public holidays, HRMLabs provide outsourcing services to businesses in Singapore, ensuring that HR and payroll processes are completed efficiently and accurately.
By promoting the benefits of HRMLabs' you can emphasize how your company can help businesses in Singapore overcome challenges posed by public holidays.