PSG - Productivity Solutions Grant
Run your business into digital and enjoy funding support from PSG on our solutions.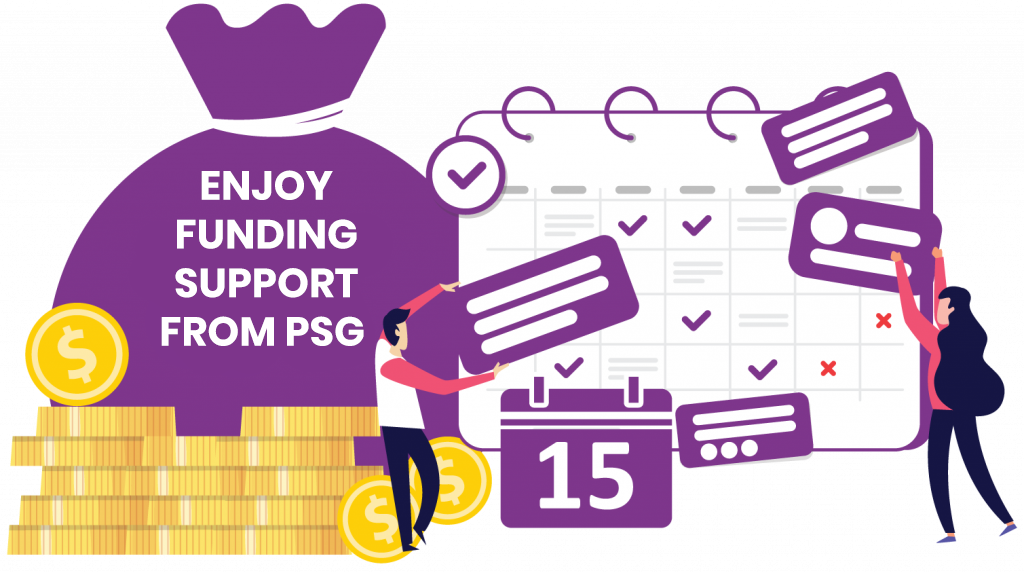 The Productivity Solutions Grant (PSG) is a new initiative, coordinated by MTI's Grants Management Office (GMO) and administered by the relevant agencies, to assist businesses in its transformation journey.
With the recent updates to the Productivity Solutions Grant (PSG), companies keen on adopting IT solutions and equipment to enhance business processes can obtain funding support from the grant. PSG serves as an avenue for companies to make long-term technology investments.
HRMLABS as Pre-Approved Solution
HRMLABS is awarded by Infocomm Media Development (IMDA) as pre-approved digital solution vendor under Productivity Solutions Grant (PSG): Singapore Local SMEs get to enjoy funding support from PSG.
Our solution is designed to help your HR department to improve its competency on HR processes that comply with MOM requirements. It includes the following modules:
Businesses who meet the following criteria can apply for PSG:
Registered and operating in Singapore
Purchase/subscription of IT solutions or equipment must be used in Singapore
Have a minimum of 30% local shareholding (for selected solutions only)
Get a FREE DEMO of Pre-approved PSG Solution TODAY!
Why people choose HRMLABS
Eliminate paper work and automate the entire process.
Stay updated with Government Compliance, Taxes, and Employment rules.
Simple, intuitive, and ease of use
The user-friendly system enables anyone to use the system and love it.