As the pandemic still going on, we are bound to stay at home almost all the time. You might miss going on a vacation. But if you need to get away from your boredom or need time to refresh yourself, consider a staycation. Sometimes it feels even more fun to just stay indoor, avoiding responsibilities, wear your favorite pajama, and spending time however you want. Need some staycation ideas?
Some staycation ideas cost no money at all, while others are definitely cheaper than a plane ticket or hotel stay. So you don't need a lot of money to do these ideas. Also, these staycation ideas all can be done in one day or even just a few hours. Here are some them.
Spa Day
You may miss a relaxing spa vacation, but don't worry because you still can do that at the comfort of your home. Just grab a face mask, meni-pedi supplies, and invite your bestie over for a spa day at your home.
No Phone Day
Put your phone, tablet, or even your notebook away. Do not open social media. Control yourself to stay away from those devices. Instead, grab a book or even a coloring book. Make your favorite tea or a simple hot chocolate. Say to yourself that you're on a vacation and you don't need your gadget for a while.
Movie Night
Going to a movie theater may be pretty cheap, but if you want to save money why don't you set up a movie night at home. You can pick a theme yourself, such as Romance Is Not Dead, or simply have a marathon of your favorite movie series. Isn't it amazing?
Cooking Night
If you enjoy cooking as your hobby, try to host a cooking night. Invite your closest friends to try your new recipe. It doesn't need to be a fancy steak or full course meal, a simple apple pie or cream pasta would do. The best part is, you can extend this idea by having a pajama party!
Try Make Handmade Craft
There are tons of youtube videos about handmade craft that you can try at home. Pick one that requires less money and less time to make. After finished, you can display it at your home to make it prettier. You can brag to your friends too that you made it while you were relaxing.
Board Game Party
There are a lot of board games that you can try while enjoying your staycation. From classic board games such as Clue, Scrabble, Risk, or Yahtzee to more modern games like Cards Against Humanity, Apples to Apples, Werewolf, or Wits & Wagers. Don't forget to invite your friend over.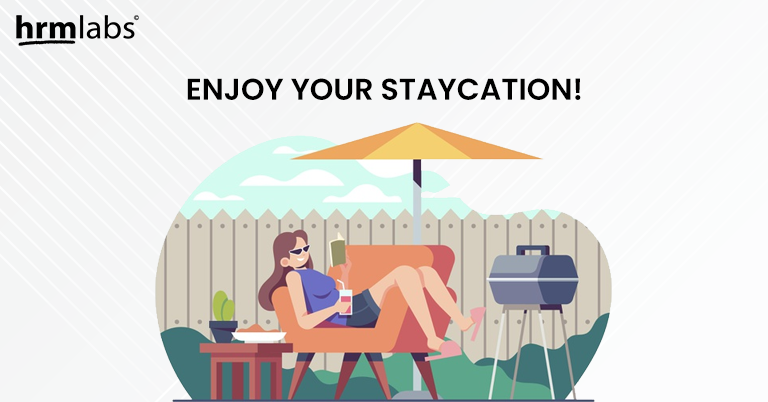 Those are some of the staycation ideas you can try at the comfort of your home. Hope it can help you decide your staycation. Stay safe!