What is Human Resource Management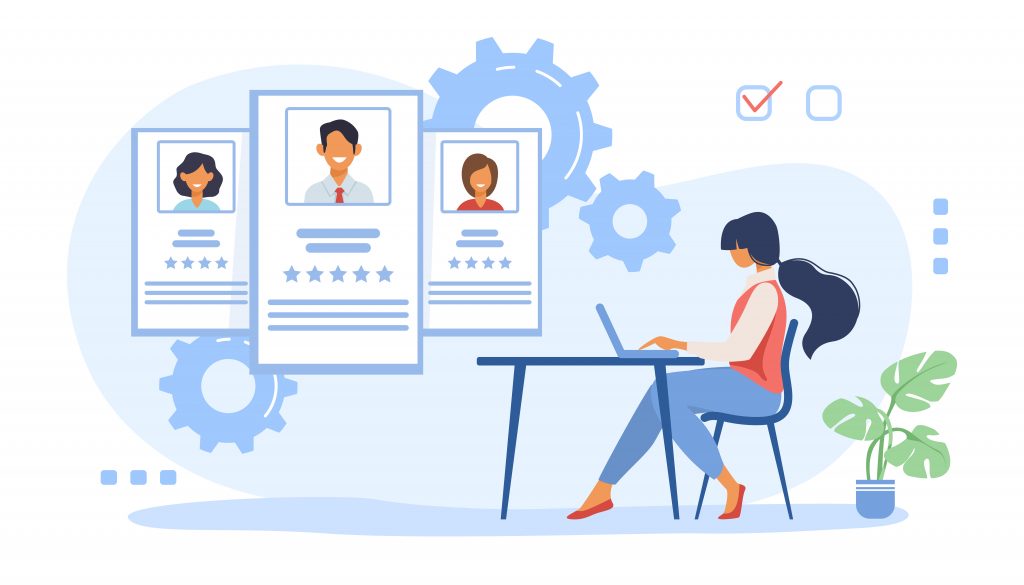 Human resource management is the organizational function that manages all of the issues related to the people in an organization. That includes but it's not limited to compensation, recruitment, and hiring, performance management, organization development, safety, wellness, benefits, employee motivation, communication, policy administration, and training.
Human resource management is also a strategic and comprehensive approach to managing people and the workplace culture and environment. It enables employees to contribute effectively and productively to the overall company direction also accomplish the organization's goals and objectives.
Human Resource Management Task
Human resources managers typically do the following:
Plan and coordinate an organization's workforce to best use employees' talents
Link an organization's management with its employees
Plan and oversee employee benefit programs
As a consultant with other managers advising them on human resources issues, such as equal employment opportunity and sexual harassment
Coordinate and supervise the work of specialists and support staff
Oversee an organization's recruitment, interview, selection, and hiring processes
Handle staffing issues, such as mediating disputes and directing disciplinary procedure
How Does it Works?
Human resources managers also consult with top executives regarding the organization's strategic planning and talent management issues. They identify ways to maximize the value of the employees and ensure that they are used as efficiently as possible. For example, they might assess worker productivity and recommend changes to help the organization meet budgetary goals. Some human resources managers oversee all aspects of an organization's human resources department, including the compensation and benefits program. In many larger organizations, these programs are directed by specialized managers, such as compensation and benefits managers.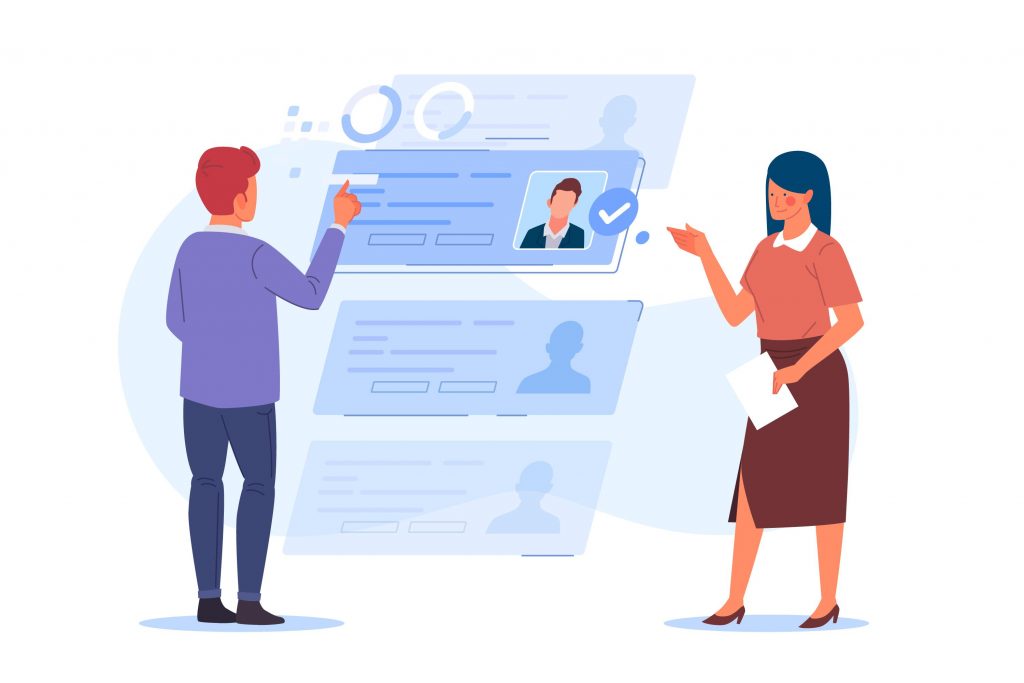 What is HRMS Software?
HRMS software is a platform that integrates, manages, and automates many of the routine HR processes in an organization. It can perform a variety of functions including organizing and managing employee details and organizational information of a business, making it easily accessible.
HRIS vs. HRMS vs. HCM: What's the Difference?
When researching new HR technology solutions? These acronyms have confusing many in the industry. There are lots of other acronyms being used to describe HR software solutions. Such as HRM (Human Resource Management), TMS (Talent Management System), ATS (Applicant Tracking System) and LMS (Learning Management System), but the three most commonly used terms to describe HR, Payroll and/or Talent Management software are:
HRIS (Human Resource Information System)
HCM (Human Capital Management)
HRIS (Human Resource Information System)
HRMS (Human Resource Management System)
think of an HRIS as the absolute essentials needed for your company to run properly. An HRIS provides you with "core HR" functionality, and helps you track, measure, and automate these tasks. If HR solutions were a car, think of an HRIS, or core HR, as the engine. An HRIS is the database at the center of your organization, tying information—like payroll, benefits, attendance and other related dat. It also handles recruiting, tax compliance, personnel tracking, and reporting. With an HRIS, this information isn't only available to administrators within a company, but also to the employee through self-service options.
HRMS (Human Resource Management System)
Going back to the analogy of a car: if an HRIS is a basic engine, an HRMS would be an engine with a few more bells and whistles. HRIS and HRMS are more or less interchangeable terms, apart from one key difference: an HRMS includes all the core functionality of HRIS in addition to talent management. Talent management helps businesses guide the careers of their current employees through performance tracking and succession planning, where an admin maps out an employee's potential candidacy for filling internal job openings. With an HRMS, you'll have access to core HR features and can plan for your company's future by placing individuals in positions best suited for them with talent management software.
HCM (Human Capital Management)
Think of an HCM solution as the entire vehicle. HCM is the full package because it deals from attracting the employee with recruiting software, and much more. Because of their full-scale functionality, HCM solutions are usually the popular choice for larger enterprises, but thanks to newer companies coming onto the scene in recent years, small and medium-sized businesses are now also benefiting from HCM.
Which System to Choose?
When choosing the best HR software, you'll need to assess your company's needs and determine which solution is the right fit for your organization. No matter the size of your business, all these tools are useful in managing employees. It is up to you to determine the set of goals you wish to accomplish with your system and which will be most beneficial to you. Systems that are designed to unify different aspects of HR in one place increase efficiency, improve usability, reduce operational costs, and bolster security. As your business grows, having an intuitive HR system that can grow with you is a must. Here will talk about choosing HRMS Software and what points you need to look out before choosing the solutions.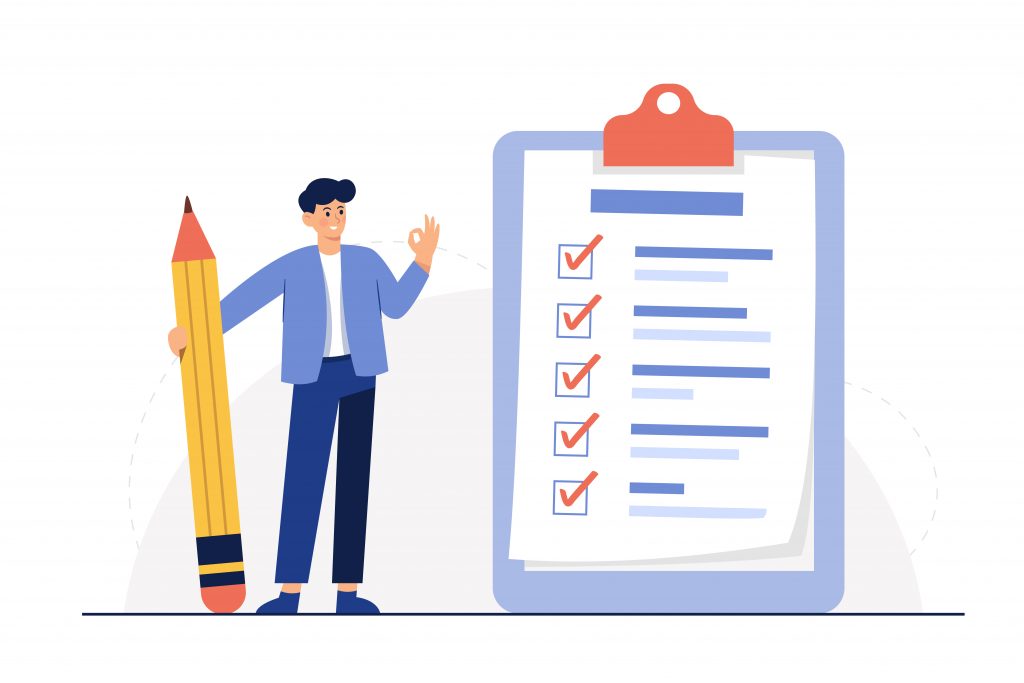 What to Look for on HRMS Software
As popularity for HRMS software has grown, there are many different systems on the market, each offering varying features, and functionalities, at different price points. With so many providers on the market, choosing the HRMS software that is in tune with your business needs isn't always as easy as it sounds.
When you are looking to buy HRMS software in Malaysia, you might come across a lot of results and making it difficult for you to choose. Every software must have its own features that will help your HR department with their works. The best HRMS software that suits your business will save businesses vast amounts of time and money, and improve overall efficiency. However, if you choose the wrong HRMS, it will waste your investment in that particular software. As purchasing HRMS software is a big step for your business, you need a checklist of what things to look for.  Here is the checklist.
Know business needs
First, you must know your own business and organizational goals. Discuss with the HR team to know what HR works need to be digitized. Before the purchase, make sure that the software has all the necessary features that your business requires like payroll, performance appraisal, leave, and attendance. You don't want to buy HRMS software that only later you find out the software does not meet your business needs or worse, some key features are not available for your business.
Features Availability
The most important factor before you buy HRMS software is what features they provide. You need to know what software A provides and what software B provides as a comparison. Before buying, check all the features they have and whether these features will meet your business needs. Make sure that all current systems and those you plan to use in the future can be integrated with the HRMS software.
Compatibility
You must check the software compatibility with other software you use for example accounting software. Also, make sure that the software compatible with OS that your company uses. It might be Android, iOS, or Windows.
Hidden Costs
Before you decide to choose which HRMS software you will use, clarify with the software team about the cost of the software. Is it a one-time payment or an annually paid? Is there any other cost for the software implementation in your business? If there is an upgrade or bug fix, will there any additional cost? Also, try to find out if they can provide training for your HR department before using the software. And do they charge for it too? Make sure to know every detail about the software cost they might charge you.
Support Service
Your HR operation may largely be influenced by the HRMS software. If there are bugs in the software, it might slow the HR operation. You need a dedicated support service for the software. Ask the vendor if there is any dedicated person who would be available anytime to resolve the issues. If there is, what time can she/he be contacted? Also, how about weekends and during holidays, will that person be available?
HRMLabs as Solutions
As one of the best HRMS, HRMLabs offer a lot of features for your business such as payroll management, attendance management, leave management, training management, performance appraisal, and many more. We made our software scalable so it can fit into any business needs because we believe that every business has its own needs. HRMLabs have a support team that will help you if you ever face some issues with your account. We have no hidden cost as the cost that you have to pay all written in the agreement so you don't have to worry about it. Let's book a FREE DEMO with our team here.