If you are looking for a way to streamline your human resources processes, improve your employee engagement and retention, and optimize your business performance, you might be wondering which HR software is the best fit for your needs. There are three main types of HR software: HRIS, HCM and HRMS. But what do they mean and how do they differ?
In this blog post, we will explain the features and benefits of each type of HR software and help you decide which one is right for your business in Singapore.
HRIS: Human Resource Information System
An HRIS is a software that manages the basic administrative functions of HR, such as payroll, benefits, time and attendance, employee records, compliance and reporting.
This HR software is ideal for small to medium-sized businesses that need a simple and reliable system to handle their HR tasks. An HRIS can help you save time and money by automating your payroll processing, reducing errors and ensuring compliance with Singapore laws and regulations. An HRIS can also improve your employee satisfaction by providing them with self-service portals where they can access their personal information, request leaves, view payslips and more.
HCM: Human Capital Management
An HCM is a software that goes beyond the basic functions of an HRIS and covers the strategic aspects of HR, such as talent management, performance management, learning and development, succession planning and analytics.
This Human Capital Management is ideal for medium to large-sized businesses that want to align their HR goals with their business objectives, develop their human capital and gain insights into their workforce. It help you attract, retain and develop your talent by providing them with career paths, feedback, training opportunities and recognition. A Human Capital Management can also help you measure and improve your business outcomes by providing you with data-driven insights into your workforce trends, strengths and gaps.
HRMS: Human Resource Management System
An HRMS is a software that combines the features of both an HRIS and an HCM, offering a comprehensive solution for all your HR needs.
An HRMS is ideal for large-sized businesses that have complex and diverse HR requirements, such as multiple locations, currencies, languages and regulations. This type of HR software HR can help you manage your entire employee lifecycle, from recruitment to retirement, by integrating all your HR functions into one platform. It can also help you create a unified and engaging employee experience by providing them with a seamless access to all the tools and resources they need to succeed in their roles.
Which HR software do you need for your business in Singapore?
The answer depends on your business size, goals, budget and preferences. There is no one-size-fits-all solution when it comes to HR software. However, here are some general guidelines to help you choose:
If you are a small business with less than 50 employees and you only need a basic system to handle your payroll and compliance, an HRIS might be enough for you.
If you are a medium-sized business with 50 to 500 employees and you want to improve your talent management and business performance, an HCM might be a better option for you.
If you are a large business with more than 500 employees and you have complex and diverse HR needs across multiple locations and markets, an HRMS might be the best solution for you.
Of course, these are not hard-and-fast rules. You might have specific needs or preferences that require a different type of HR software. That's why it's important to do your research, compare different vendors and features, request demos and trials, and ask for references before making a decision.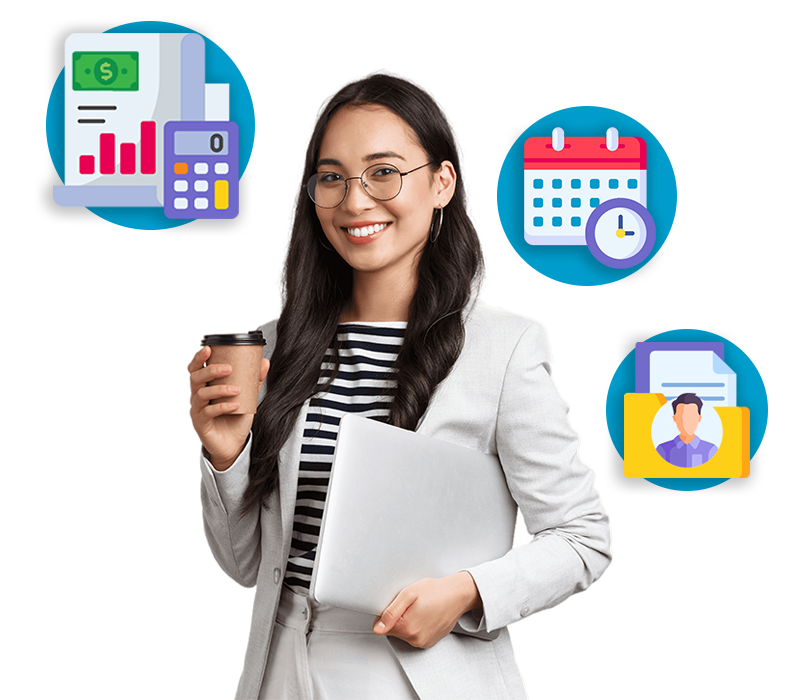 HR software from HRMLabs is a Human Resources Management System which able to suit any business size in Singapore. With powerful and customizable features, HRMLabs can handle all the HR and payroll process for business with less than 50 employees and even more than 500 employees seamlessly.