It's been 6 months, half of the world has imposed a lockdown, many employees for months working from home. However, now, with gradual re-opening of offices, company has to prepare the best to save their actual assets – employees. Start from the attendance taking.

Did you know that Coronavirus can survive on plastic surfaces for up to 3 days? However, the attendance swipe cards or fingerprint system on your office can easily be a reason for spread of such acute viral respiratory diseases! 

However, companies have a fear of what would happen if any of their employees gets infected. Therefore, they are taking measures to curb the spread of the coronavirus. To avoid the risk of infection, organizations are looking to implement a contactless attendance system that enables zero contact. Contactless time and attendance devices can help reduce the spread of the Covid-19 coronavirus in the working environment.

How Can I Get Contactless Attendance?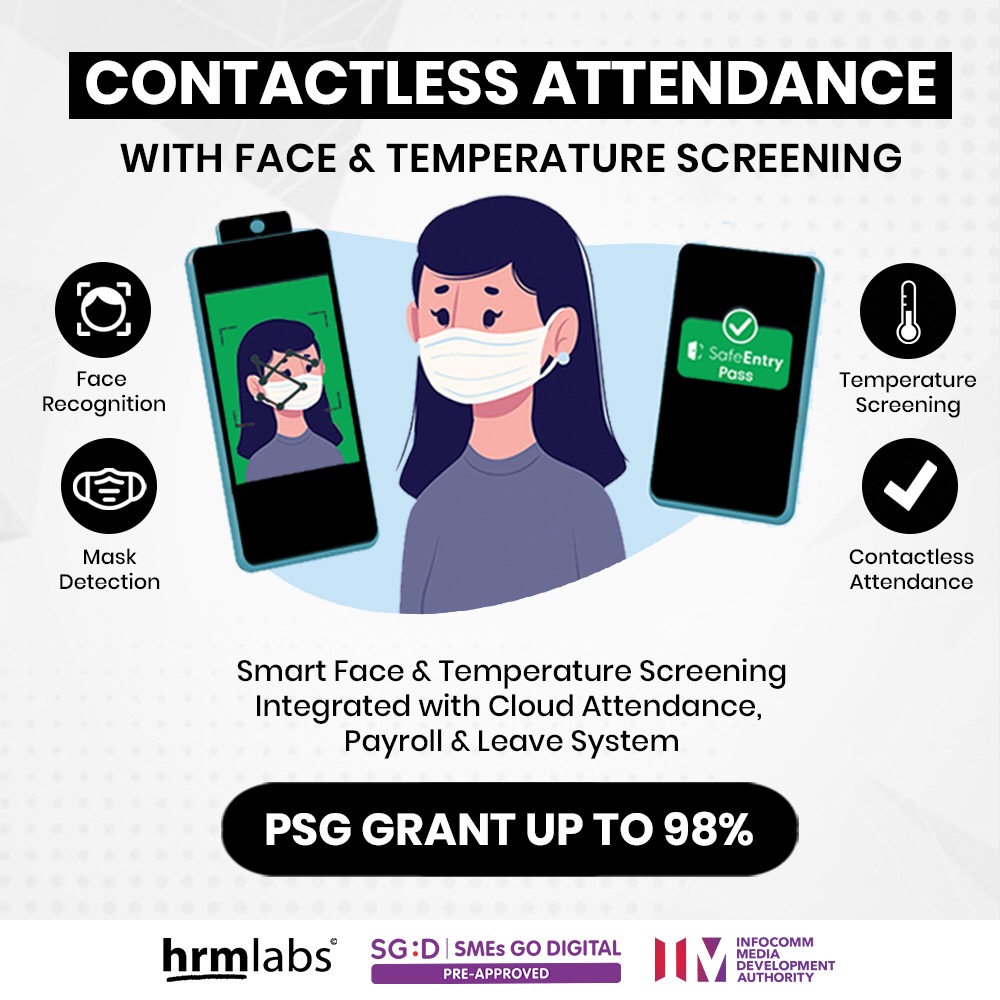 There is a way to shorten the time it takes to manage your attendance safely, no additional employee for temperature checking! YES, you can manage your peoples while meeting your legal obligations when you have them with HRMLabs.
Salient Features :
1-Second Facial Recognition even with the mask on/enforcement of mask-wearing
Automated Contact-less Temperature Measurement
Works 100% over the cloud, you don't need to worry your data securely stored and backup
Real-time notification to HR-Team
Integrated Solution – Works with attendance management, HR systems, payroll, and leave system
HRMLabs provide full stack solution Hardware device, Installation, Configuration, Training, Mobile app and Cloud access. So, don't worry, we'll provide all in one solution – automatic attendance with payroll systems!
Most importantly, prepare the best for your employees, workers, as well as visitors for the new normal!