For small to medium-sized businesses in Singapore, managing payroll and staying compliant with local laws can be a daunting and time-consuming task. But what if there was a way to simplify these processes and save valuable time and effort? Bring you an ultimate hassle free payroll experience.
Enter payroll software – a game-changer for businesses looking to optimize their operations. The world of payroll software and discover how it can revolutionize the way businesses in Singapore handle payroll and compliance.
Now, let's dive down into the world of payroll software and discover how it can revolutionize the way businesses in Singapore handle payroll, tax, and CPF compliance for a truly hassle-free experience.
Stay Ahead of the Curve
Navigating the ever-changing landscape of Singapore's laws and regulations can be a challenge for businesses. Payroll software acts as a trusty guide, helping businesses stay compliant by automatically calculating taxes and deductions, generating audit-ready reports, and providing timely alerts for upcoming deadlines. With payroll software, businesses can focus on what they do best, knowing that compliance is taken care of.
Empower Your Business with Payroll Software
In today's fast-paced business world, payroll software is an invaluable asset for businesses in Singapore looking to save time, effort, and resources while ensuring compliance with local regulations. By embracing automation and streamlining payroll and compliance processes, businesses can unlock their full potential and focus on what truly matters – growing and thriving in the competitive market.
Streamline Payroll with Automated Processes
Payroll software offers a futuristic solution that eliminates tedious manual tasks. By automating salary calculations, tax deductions, and CPF contributions, businesses can experience a significant reduction in time and effort. Manual data entry errors become a thing of the past as payroll software generates accurate payslip and reports with a simple click. This streamlined process ensures efficiency and precision in managing payroll, allowing businesses to focus on more strategic initiatives.
Stay Compliant with Ease
Navigating Singapore's ever-changing legal landscape can be overwhelming for businesses. Payroll software acts as a reliable guide, enabling businesses to stay compliant effortlessly. These software solutions automatically calculate taxes and deductions, generate audit-ready reports, and provide timely alerts for upcoming deadlines. By integrating compliance features, payroll software ensures businesses can fulfill their legal obligations while minimizing the risk of penalties and errors.
Understanding Tax Obligations
Taxation is a vital aspect of payroll management for Singapore businesses. With the right payroll software, businesses can seamlessly file tax returns and information to the Inland Revenue Authority of Singapore (IRAS) with just a few clicks. This digital collaboration between businesses and IRAS facilitates a hassle-free tax filing experience. By integrating payroll software with IRAS, businesses can enjoy benefits such as an automatic 15-day extension of filing due dates and waivers for errors made in returns due to unfamiliarity with the software.
Central Provident Fund (CPF) Management
CPF plays a crucial role in Singapore's social security framework, and businesses need to manage CPF contributions effectively. Payroll software simplifies CPF management by automating the calculation and deduction of CPF contributions, ensuring accuracy and compliance. This feature eliminates the need for manual calculations and reduces the risk of errors, ultimately saving businesses time and effort. By using payroll software, businesses can streamline their CPF processes and focus on other essential aspects of their operations.
Conclusion
In today's fast-paced business environment, hassle-free payroll software is a game-changer for businesses in Singapore. By automating payroll processes and ensuring compliance with local tax and CPF regulations, businesses can optimize their operations, save time, and reduce errors. Adopting payroll software empowers businesses to focus on growth, innovation, and nurturing a strong company culture while leaving the complexities of payroll management to reliable software solutions. To unlock the benefits of hassle-free payroll and compliance, it's time for businesses in Singapore to consider investing in advanced payroll software.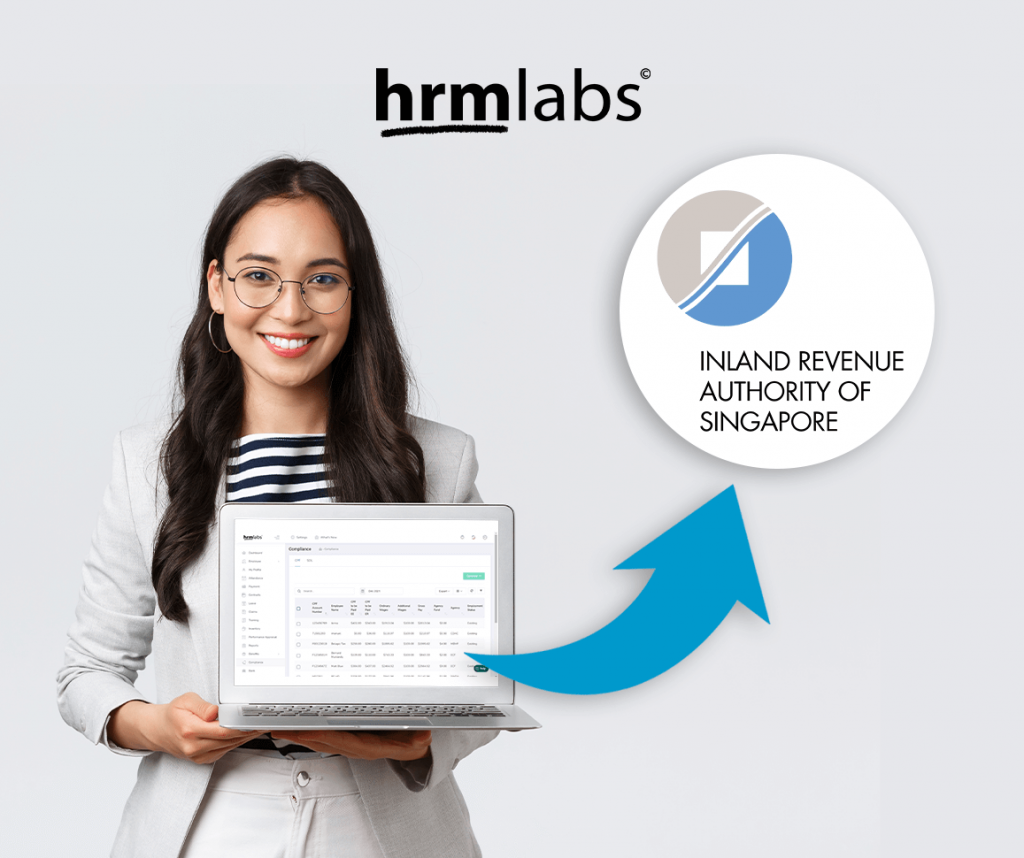 Get your payroll and compliance done smoothly with HRMLabs, a powerful Human Resource Management System with customizable system and helpful support. Contact HRMLabs now!