Singapore – the bustling Lion City known for its delectable food, towering skyscrapers, and a penchant for punctuality. But amid the vibrant city life, there's one thing that unites every working Singaporean: the Central Provident Fund, more commonly known as CPF. 
CPF is a mandatory social security scheme that provides retirement, healthcare, and housing benefits for Singapore citizens and permanent residents. As an employer, you are required to contribute a certain percentage of your employees' monthly wages to their CPF accounts.
However, navigating the intricacies of CPF contributions and compliance can often be a labyrinthine task. Managing CPF contributions can be a hassle, especially if you have a large workforce or multiple payroll cycles. You need to calculate the correct contributions for each employee, keep track of the changes in regulations, generate and submit electronic files to the CPF Board, and maintain proper records for audit purposes.
Payroll Software
That's where a payroll software can come in handy. A payroll software is a software application that automates and streamlines the payroll process. It can help you manage CPF contributions and comply with the mandatory CPF requirements in Singapore. Here's how:
Automated CPF Calculation: A good payroll software will have built-in CPF calculation functionality. It can automatically calculate the contributions for both employees and employers based on the applicable rates and employee's salary. This reduces the chances of manual errors and ensures accurate CPF deductions.
Compliance with CPF Regulations: regulations can be complex and subject to changes. A payroll software stays updated with the latest contribution rates, salary ceilings, and other regulatory changes. This helps you remain compliant with CPF regulations without needing to manually track and implement these updates.
Integration with HR and Accounting: A comprehensive payroll software can integrate with your company's HR and accounting systems. This integration ensures that CPF contributions are accurately reflected in employee payslips, accounting records, and financial statements.
Employee Self-Service: Many payroll software solutions offer employee self-service portals. Employees can log in to view their CPF contributions, balances in different CPF accounts, and other relevant information. This transparency helps in enhancing employee trust and understanding of their contributions.
Generation of CPF Submission Files: The CPF Board requires you to submit the contribution details electronically. A payroll software can generate the necessary electronic files in the required format for easy submission to the CPF Board.
Record Keeping and Audit Trail: A payroll software maintains a detailed record of CPF contributions for each employee and payroll cycle. It also provides an audit trail of all the changes made to the calculations and submissions. This helps you keep track of your compliance history and prepare for any audits or inspections by the authorities.
As you can see, a payroll software can be immensely helpful for companies in managing CPF contributions and complying with the mandatory requirements in Singapore. It can save you time, money, and hassle, while ensuring that your employees receive their rightful benefits.
Payroll Software with CPF Integration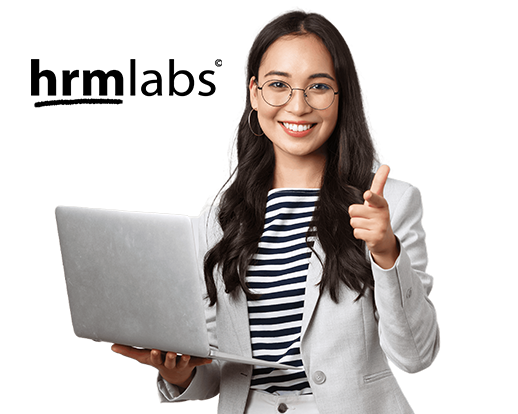 A payroll software can also integrate with the CPF Board's e-Submission service. This allows you to generate and submit electronic files of your employees contributions directly from the software. This saves you time and hassle of manually preparing and uploading the files. You can also keep track of the submission status and payment details within the software.
With a payroll software, you can manage CPF contributions and compliance with ease and efficiency. You can focus on growing your business and taking care of your employees, while the software handles the payroll process for you.
If you are looking for a reliable and user-friendly payroll software in Singapore, look no further than HRMLabs. HRMLabs is a cloud-based human resources management system (HRMS) with payroll feature that simplifies and automates your payroll process. It has features such as automated CPF calculation, compliance with regulations, integration with e-Submission, and more. HRMLabs also offers other features such as leave management, attendance tracking, expense management, and employee self-service.