The Eid holidays are a significant cultural event for Muslims. However, as an employer or manager, you might face challenges with team members feeling sluggish and unmotivated after the break.
Here are some tips to make your team ready to work after a long holiday.
Start with a positive attitude
Singaporeans value positivity and friendliness in the workplace. Starting the day with a simple "Good Morning" or "Welcome back" can help set a positive tone for the day ahead. As a manager or employer, you can set the example for your team by being approachable, supportive, and enthusiastic.
Set achievable goals
In Singapore's fast-paced business environment, setting achievable goals is essential for boosting employee productivity. After the Eid holiday, it's crucial to help your team focus on the tasks at hand by setting specific, measurable, attainable, relevant, and time-bound (SMART) goals. SMART goals will provide your team with direction, clarity, and motivation to achieve success.
Feedback is key
In Singapore, feedback is a vital component of employee growth and development. After the holiday break, take the time to provide constructive feedback on your team's performance. This will help them understand their strengths and weaknesses, improve their skills, and foster a culture of continuous learning and improvement.
Take breaks
Taking breaks is crucial to maintaining productivity and mental well-being in Singapore's busy work environment. Encourage your team to take short breaks throughout the day to recharge their batteries and stay focused. Short breaks can include stretching, taking a walk, or having a coffee break.
Celebrate accomplishments
Celebrating your team's achievements and milestones is an excellent way to foster a positive work environment in Singapore. Celebrations can be as simple as a verbal recognition, a team lunch, or an award ceremony. Recognizing your team's accomplishments will boost their morale, show them that their hard work is appreciated, and motivate them to continue working hard.
In conclusion, implementing these tips can help your team transition back to the work mindset after the Eid holiday and increase their productivity. By being positive, setting achievable goals, providing feedback, taking breaks, and celebrating accomplishments, you can foster a culture of productivity and positivity in your team. Remember, a little positivity and encouragement can go a long way in boosting employee morale and productivity in Singapore.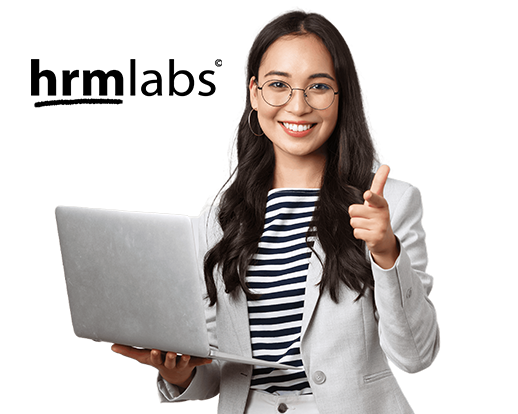 The holiday season can be a challenging time for businesses, but there are ways to overcome these challenges and keep staff engaged and motivated. By using HRMS software or outsourcing HR functions, businesses can ensure that HR processes are handled efficiently and staff are informed and engaged, even during busy periods. HRMS or outsourcing HR functions to a provider like HRMLabs can be a big help to manage these tasks and ensure that your staff remains engaged during the holiday season.