The HR department is always almost present in every company. They deal with a lot of things such as the recruitment process, employee relations, payroll, employee retention, even training. Because they deal with employees and employers at the same time, they have to be very careful not to make any mistake. The HR department needs some ways to simplify HR works.
The HR department is one of the core departments in a company. Why?
A good HR department can contribute to the growth of the company. But a bad HR department might feel distant from the employees and does not contribute much to the company. The HR department dealing with a lot of complex processes, so to make sure they work efficiently, the company needs to simplify HR works.
Some typical daily tasks for an HR staff include:
Consult with employers to identify needs and preferred qualifications
Interview applicants about their experience, education, and skills
Contact references and perform background checks
Inform applicants about job details such as benefits and conditions
Hire or refer qualified candidates
Conduct new employee orientations
Process paperwork
HR managers will also:
Plan and coordinate the workforce to best use employees' talents
Resolve issues between management and employees
Advise managers on policies like equal employment opportunity and sexual harassment
Coordinate and supervise the work of specialists and staff
Oversee recruitment and hiring process
Direct disciplinary procedures
Overall, the HR department is there to support employees and be a liaison between employees and management. What are the tasks of the HR department itself? Here are some of them.
1. Recruit Candidates
The HR department needs to know what kind of candidates that best fit the company's needs and the company's standards. The HR department needs to advertise the job opening on various platforms and monitor the candidates from screen their CV to invite them to an interview. Recruiting process is not easy and sometimes can be costly. But the right candidates can revitalize the entire company so it will worth the resources spend on recruit them.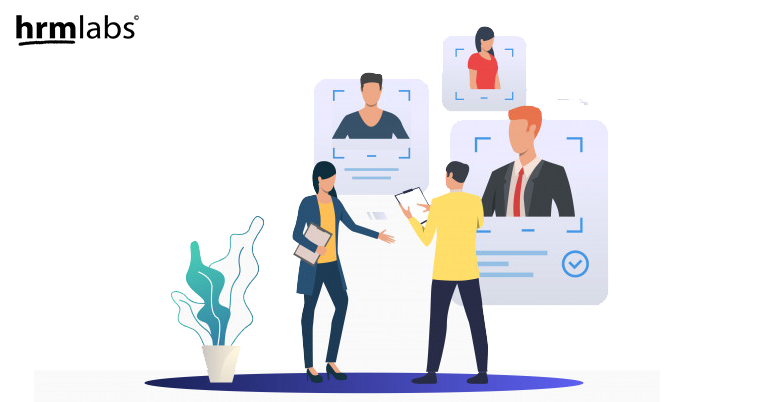 2. Hire the Right Ones
After the screening process and inviting candidates to interview, the HR department can make a recommendation about which candidates are the best fit for the company's needs. Also, the HR department also needs to manage all the paperwork in hiring new employees. Such as job contracts, managing employees' data, and their EPF contributions.
After the candidates join the company, the HR department needs to help them get familiar with their new working place. The HR department needs to schedule a comprehensive and effective onboarding schedule for the new employees. This onboarding can take a week, a month, or even longer. With the effective onboarding, the new employees can be familiar with their new work, tasks, coworkers, and manager faster.
3. Payroll
Let's admit that payroll is such a complex and tiring process. When it's time to do payroll calculation, the HR department does not only need to calculate each employee's payroll, but also their tax, their EPF contributions, reimbursements, bonuses, and benefits. If the HR staff calculates it wrong, especially with tax or EPF contributions, it could lead to a bigger problem later on. Also, if the HR staff miscalculates the employees' bonuses or benefits, the employees will need to go to the HR department to ask to fix the miscalculation. This can be extra work for the HR department. This is why the company needs to simplify HR works on payroll calculation.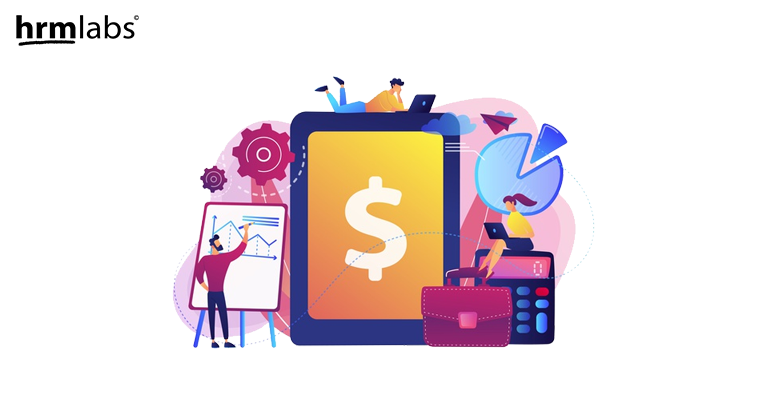 4. Maintain Employees' Records
It is mandated by law that companies need to record the employees' data. Employees' data can help companies to identify skill gaps to help with the hiring process and to analyze demographic data, also to comply with government regulations. Sometimes, employees' data can change for example their type of pass and their address information. In addition, the employees' record also contains their emergency contact.
5. Updating Company's Policy
The company's policy needs to follow the latest trend in HR management and government regulations. When the covid-19 pandemic hit, government-mandated companies to let their employees work from home either all employees or some employees. The HR department needs to make a policy to comply with this regulation. Including the communication channel and workflow of the employees during work from home.
Also, it is the HR department's job to make official updates to the company's policies and to suggest changes in the company's policies when they no longer relate to both employees and the company.
6. Employee Retention
Employee retention is a critical issue for companies because companies need to compete for the best talent for them. Surprisingly, the cost of employee turnover is as much as 2.5 times an employee's salary depending on the role. This is why the HR department needs to keep the employee turnover rate always as low as possible. If the company also focuses on employee retention, it well worth the time and investment as it will increase employees' performance, better productivity, higher employee morale, and improved quality of work.
7. Record Employees Attendance
The HR department needs to record employees' attendance to see which employees are working and whether they follow the schedule given to them if the company makes the schedule for the employees. Also, recording employees' attendance also can be used to see if there is an employee that absent from work and to give the employee disciplinary action if they are often absent from work. By recording and monitoring employees' attendance, the company can see which employees arrive early, on time, or late. This can help with the decisions about which employees are suitable for the company. In addition, some companies use the attendance record to help them calculate employees' payroll.
With manual attendance recording, it will be too much work for the HR department. This is why companies need to simplify HR works on employee attendance too.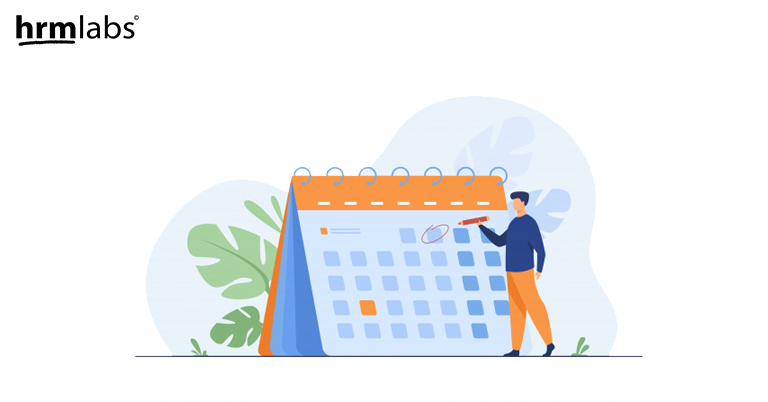 There are a lot of things to do in the HR department so how exactly are ways to simplify HR works?
Payroll is one of the most complicated processes in the HR department. Each employee may have different pay and benefits that's why the payroll process is a complicated one. If done manually, it prone to human error and can take too much time and resources. The payroll process also linked with the payslip. Imagine giving a print-out payslip to each employee, how much time and paper wasted on this process every month.
Payroll software can help the company to simplify HR works by automating company payroll processing and help to comply with government regulations. It also can generate payslip, EPF, and even taxes. Make it more efficient and cost-friendly for the company. Also, payroll software can make digital payslips for employees each month. This will free the HR department from giving each employee a print-out payslip every payday.
In addition, payroll software is constantly updated with the latest Malaysia government regulation such as policy changes and contribution rates, so companies don't have to worry about keeping up with regulations changes and how to implement them to the company.
Attendance needs to be simplified and digitize to ensure efficiency in the HR department. If done manually, the HR department may face some difficulties. If the company simplify HR works on attendance and digitized it, it will easier to monitor employees' attendance, work pattern, overtime hours. Also, digitized attendance also can be synced with the payroll system. It also will reduce time and cost spent on attendance tracking.
One way to help record employees' attendance is by using a QR code. Employees can do check-in or check-out with a mobile app that takes their photos, time, and location to avoid any misuse of attendance taking only by scanning the QR code available.
By simplify HR works on attendance taking, the HR department can get a compiled list of early comers, latecomers, absentees, and employees on overtime. So, the HR department can easily track and make a report.
The attendance system software will help companies to stay compliant with government overtime regulations. By using the software, the company can get an alert when the regulation is violated. Also, the HR department can easily know who is working overtime hours, how many hours certain employees have worked, and how much time off was taken during a given period.
The leave process can take days to be approved or rejected. Employees need to go to their manager/supervisor to ask for leave and then to the HR department to hand in the leave paperwork. Only to find out that they have no leave balance left.
If we simplify this HR works by digitizing leave process, the employee can check their leave balance by their own. Also, employees can request leave via a website or their mobile phone. The manager/supervisor of the employee can approve or reject the leave request immediately. HR staff also can see which employees are on leave or currently request leave.
HRMS software always follows the updated government regulations on employees' leave. So the HR department doesn't need to worry about compliance. Also, some HRMS software provide additional leave management feature such as:
This feature enables the company to add an employee's remaining leave balance to the next year if the employee doesn't use up the leave entitlement from the past year with certain limit or rule.
HRMS software will automatically calculate each employee leave entitlement based on the factors for leave, such as seniority, join date, and experience.
This feature will help the company to automatically pro-rate leave entitlement for each employee who just joins or resign, based on company's defined rule.
HRMS software will give notification for the employee, manager, even HR department related to leave request, approved/rejected leave request, edit leave request, and canceled leave request.
HR works can be simplified by having HRMS software. Most HRMS software will have basic features like payroll management, attendance management, and leave management. Some of them also provide additional features such as inventory management, performance appraisal, and training management.
HRMLabs provides all of the features said above. We help companies to digitize their HR department to become more efficient. Our software is scalable so companies in any industry can use HRMLabs software.
Let's book a FREE DEMO to know how HRMLabs can help your HR department.